Union greater than the sum of its parts, says Tory leader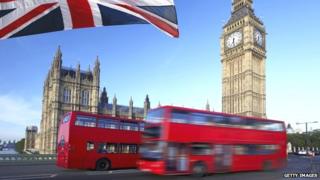 On 18 September the people of Scotland will have an opportunity to decide the future of the United Kingdom.
It is a vote that should stir an interest in everyone from Lands End to Londonderry, Gower to John O'Groats. It affects us all.
The United Kingdom has survived for over 300 years, becoming the most successful political, economic and social union the world has ever seen.
It pre-dates the United Nations, Nato and the USA and is underpinned by common values of tolerance, a sense of fairness, a hard work ethic and freedom of speech and religion.
Together we have fought Hitler's fascist forces, developed a parliamentary democracy which has been imitated around the globe and left a cultural imprint which is the envy of the world.
Now the Scottish nationalists want to pull it apart.
But those looking for evidence of why we are "better together" don't have to look too far.
The National Health Service was created by a Welshman, the welfare state by the English, and public service broadcasting in the form of the BBC by a Scot.
Together we have representation on the most powerful decision-making bodies in the world - Nato, the United Nations, the Commonwealth and G7.
Together, we represent one of the largest trading markets in the world and speak on world affairs with a clear voice.
Together we are greater than the sum of our parts.
Polls
In the modern era, Wales and Scotland have much in common; devolved institutions with real decision-making powers, and a confident sense of national identity.
Together with England and Northern Ireland we form a partnership of independent-minded nations, tightly bonded by shared values and respect for each other's unique cultural traits.
Alex Salmond's Scottish National Party wants to dismantle this shared history. They were founded with this moment in mind.
Salmond sees it as his Bannockburn. The polls suggest this Napoleon could be leading his troops to their Waterloo.
The question isn't whether Scotland could make it on its own, but why she would want to.
What can Scotland achieve outside of the union that it cannot from within?
And what would the future hold for a smaller, independent nation outside of the collective strength of the UK?
Confusion over the currency an independent Scotland would use is not the product of scaremongering, but one of a number of legitimate concerns that Alex Salmond has failed to address.
In seeking to tear the UK apart they are gambling with jobs, savings and pensions.
And they are unable to answer even the most basic questions about how they will address the economic reality of a Yes vote.
The Better Together campaign has made short work of dismissing Alex Salmond's economic fantasies, but in the weeks that remain the focus must be on making the case for how we are stronger together.
Values
Whilst it would be tempting to make one last call to "save the union", we must stay positive, remind our Scottish neighbours of our shared history - of our desire for a shared future.
The union isn't just a flag or a name, it's the way we live. It's not owned or dominated by one of its constituent parts, but developed in partnership over three centuries of shared interest and values.
Economically, culturally and emotionally the United Kingdom ties us together.
Instead of seeking to dismantle it, we should be building firm foundations for another 300 years together.
Wales Green Party leader Pippa Bartolotti explains why she backs a Scottish Yes vote here.