Young people debate the future of the UK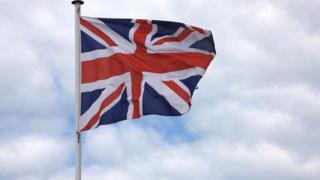 As Scotland's independence referendum draws nearer, young people from across the UK are meeting in Cardiff Bay to consider the future of the union.
The two-day Young Peoples' Constitutional Convention involves 18 to 30-year-olds from charities, political parties and other bodies.
Assembly Deputy Presiding Officer David Melding said young people would have a "major role" in the referendum outcome.
He said he looked forward to hearing some of their "innovative thinking".
The conference will include three sessions focussing on the key issues of social welfare, finance and the constitutional makeup of the United Kingdom.
'Huge impact'
The event has been organised by the UK's Changing Union project's Our Future group and the Welsh assembly.
Our Future chairman Matt Francis said: "Whatever the outcome of the landmark referendum in Scotland, the conversation about the future relationship between the countries we call home is only just beginning.
"This is a debate in which the voice of the young people of the UK needs to be heard loud and clear and we hope that the convention itself will play a small part in making an informed contribution to the future of the UK constitution."
The ideas suggested will be collated and published in a report in the Autumn, after the referendum, to contribute to any future debate around the future of the union.
Mr Melding said: "An historical decision will be taken by the people of Scotland on September 18 which will have a huge impact on the whole of the United Kingdom regardless of whether they vote Yes or No.
"And in the long run it's going to be the young people of our nation who are going to have to address and deal with the consequences of that decision.
"So I am pleased to welcome young people from across Wales and the UK to discuss what a future UK should look like after the result comes in from Edinburgh, and in particular Wales' role in that debate."