Cynon Valley MP Ann Clwyd reconsiders standing down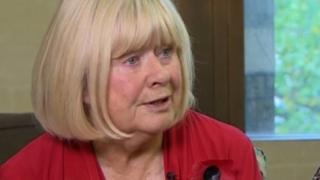 The Labour MP for Cynon Valley, Ann Clwyd, has said she may yet stand at next year's general election.
In February she announced she was standing down, after being the area's MP since 1984.
But she said she was now "weighing up her options", after being contacted by constituents asking her to stay on.
The Labour Party's decision to use an all-women shortlist to select her successor has been strongly opposed by the local party.
Earlier this month, Cynon Valley Labour constituency secretary Alun Williams said the local party would go on "strike" and not take part in the candidate selection process if an all-women shortlist was imposed.
Welsh Labour responded to Mr Williams comments by saying it would run the selection process if necessary.
Commenting on the news that Ann Clwyd may seek reselection in Cynon Valley, a Welsh Labour spokesman said: "We have not been formally approached about this and are in the process of arranging for a full selection in Cynon Valley."