Labour to use all-women shortlist in Neath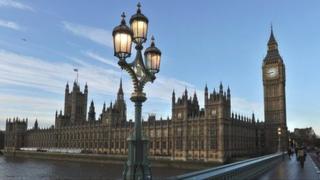 Labour will select its general election candidate to succeed Neath MP Peter Hain from an all-women shortlist.
The party's National Executive Committee (NEC) made the decision at a meeting earlier this week.
Labour members in Cynon Valley have said they will not co-operate with an all-women shortlist there.
With an all-female selection also taking place in Swansea East, at least 10 of the party's 19 new candidates at the general election will be women.
Former Labour cabinet minister Mr Hain announced he was standing down last month.
A short statement from Welsh Labour on Thursday said: "Labour's NEC has decided that local members will select the parliamentary candidate for Neath from an all women shortlist."
The selection process for all three seats is expected to begin in September.
Currently, six of the 26 Welsh Labour MPs are female, and the party says all women-shortlists are the best way to ensure a better gender balance.
Female only shortlists have already been applied in Aberconwy, Cardiff Central, Cardiff North, the Carmarthen West and South Pembrokeshire constituency, Gower and Monmouth.
But the local party in Cynon Valley, where Ann Clwyd is stepping down, has insisted it will not select a candidate if it cannot chose from both male and female candidates.
Welsh Labour has said it will run the selection process if necessary.