Ministers attacked for time spent on Facebook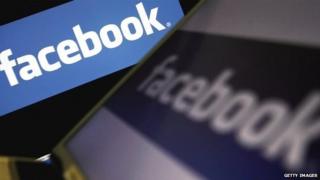 Facebook is among the most visited website for Welsh government ministers and their staff.
Other sites used regularly include the BBC, the most popular, TripAdvisor and Amazon, prompting Tory criticism.
Conservative AM Antoinette Sandbach said it was an "astonishing insight into life" in the Welsh government.
But ministers said social media was central to communication and staff could use the internet when they were not working.
The information was obtained by Ms Sandbach in a written answer from First Minister Carwyn Jones.
"These revelations give an astonishing insight into life in the Labour-run Welsh government, which is rife, apparently, with people chatting on Facebook," she said.
"Labour ministers and their staff spend more time shopping on Amazon and perusing holiday reviews on TripAdvisor than on the Welsh government's own website."
"Hardworking people will expect well paid Labour ministers and their staff to get on with their jobs," she added.
Mr Jones said the internet "helps enhance digital skills more generally" and that in addition to access for work purposes "Welsh government policies allow staff to make use of the internet during hours that they are not working".
"Access is provided to social media channels, including Facebook, Twitter and YouTube, which are a core part of our approach to communicating and engaging on Welsh government business."