Ministers' financial planning is 'poor', says council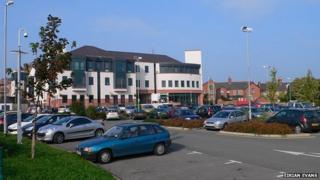 The Welsh government has been accused of "really poor financial planning", by a north Wales council leader.
Denbighshire's Hugh Evans said last week's announcement that councils faced a funding reduction of up to 4.5% next year had added £3m to the cuts his council needed to find.
Local Government Minister Lesley Griffiths had initially suggested councils faced cuts of 1.5%.
Ministers said councils were given the financial clarity they had requested.
In a letter to north Wales AMs, Mr Evans also attacked Welsh ministers for blaming the UK government for cuts to the overall funding for devolved services.
He pointed out that the total Welsh government budget for 2015-16 was £15.2bn, compared with £15.1bn in 2014-15.
Mr Evans wrote: "It surely isn't too much to ask for reliable indicative figures, in a timely manner, so that we have the time to assess proposals and their impact, communicate them to our residents and implement them in a planned manner?
"Can we please ask you to use your influence to persuade the Welsh government to stick to the original indicative figure and, if that's not possible, to apply a figure that bears some resemblance to it?"
'Protected'
In a statement, Welsh ministers said they had provided local authorities with "as much financial clarity as they requested".
"The local government minister wrote to councils last week regarding the reality of the challenges which lie ahead for all public services in Wales and the financial outlook for 2015-16 and beyond," the statement continued.
"Authorities also need to be taking a range of other factors and income streams into account in drawing up their budget plans.
"The WLGA [Welsh Local Government Association] has acknowledged local government in Wales has been protected from the worst of the public spending cuts, which is in contrast to the deep cuts faced in England for the past four years."