Cynon Valley all-women shortlist row meeting 'emotional'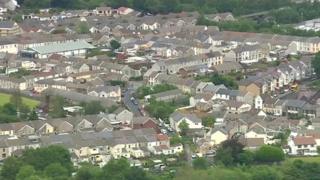 Labour activists say a meeting with senior party officials over an all-women shortlist for the next general election was "emotionally charged".
Party members in the Cynon Valley have been told they must choose a woman to stand in place of Ann Clwyd.
They met Labour's general secretary Iain McNicol on Wednesday, along with National Executive Committee member Cath Speight.
So far the branch has refused to choose a candidate.
The decision to impose an all-women shortlist on the Cynon Valley branch was taken after Ms Clwyd announced she planned to stand down as an MP at next year's election.
Constituency secretary Alun Williams said: "Iain McNicol listened carefully to the points raised with him.
"He agreed to take the points back and give the matter further consideration. We welcome that."
Decision wait
The party is expected to respond to the constituency members within two weeks.
Mr Williams said his local executive would wait to hear from Mr McNicol "before taking any further action".
The Labour Party has confirmed there is no right of appeal to its shortlist decision, taken in May by a sub-committee of Labour's National Executive Committee.
In the 2005 general election, Labour lost its Blaenau Gwent seat following a row over the party's imposition of an all-woman shortlist.
Peter Law, the sitting Labour AM at the time, became an independent candidate and won the seat, before his death in 2006.