Police investigate Minority Ethnic Women's Network in Swansea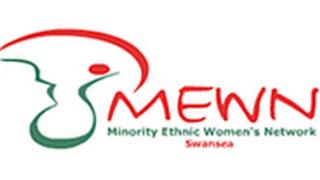 Police are investigating a charity that supports black and ethnic minority communities in Swansea.
It is understood police were alerted to potential problems at Minority Ethnic Women's Network (MEWN) at an early stage, after checks were carried out.
The charity, which has received just under £500,000 of Welsh government and EU funding, has gone into liquidation.
Ministers have suspended MEWN's funding but say there is no evidence public cash was used inappropriately.
The Welsh government said in a statement that it "is aware of a police investigation into MEWN Swansea and is taking proportionate measures to protect the interests of beneficiaries, the organisations concerned and public funds".
It added: "It would be inappropriate to make any further comment while the investigation is ongoing."
Mewn is a well established charity in Swansea which worked closely with the YMCA to deliver a number of projects to try to improve the job prospects for those it chose to help.