WAO: Councils 'need to examine decisions consistently'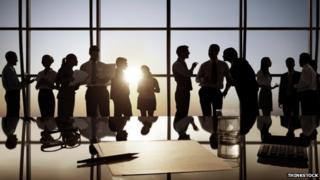 The way councillors keep an eye on how local leaders spend our money is patchy, says Wales' financial watchdog.
The Wales Audit Office (WAO) said scrutiny of council cabinets needs to be more consistent.
It said there are "pockets of good scrutiny" but it was also important council tax payers get value for money in difficult times.
The Conservatives said all council spending should be published online to make it easier for the public to check.
The WAO has looked at the work of scrutiny committees, which are made up of councillors not in the cabinet.
They are there to ensure better accountability, examining how decisions are being taken by those in executive roles and how our money is being spent.
All 22 councils took part in looking at how effectively these worked - and they also asked other councils to help in judging how they were doing.
---
Councils under scrutiny
Some scrutiny committees fail to arrive at clear conclusions and recommendations or don't give enough time being devoted to debating conclusions and recommendations.
In response to the question: 'How much difference do you think scrutiny makes to people's lives?' only three of the 18 councils who responded answered "a lot", 10 replied "a little", four 'very little' and one 'none'.
Some councils felt the relationship between scrutiny committees and cabinet members could be improved.
The role of senior officers in scrutiny appears to be unclear in some councils. Some were noted to be attending for the duration of committee meetings without any apparent reason.
---
The report found "a clear enthusiasm" from councils to learn and improve their approach but is looked at variations in how this was done and highlighted that councils were "struggling to demonstrate the impact of scrutiny".
It also makes a number of recommendations aimed at improving the effectiveness, and impact of scrutiny - and how councils communicated this with the public.
Auditor General for Wales, Huw Vaughan Thomas said: "With public services facing great financial challenge, there has never been a more important time for councils to develop effective and robust scrutiny.
"Decisions need to be consistent, transparent and rigorous and greater recognition of the value of scrutiny is vital if councils are to see real benefits in securing value for money for the taxpayer".
---
How scrutiny varies - by numbers
There are 92 scrutiny and overview committees in Wales, with the council with the fewest number having just one and the highest number six
There are a total of 1,221 committee positions - the council with the lowest number has 16 and the highest is 92; the average is 55.5
Councils hold between eight and 63 scrutiny meetings a year
There are a total of 107 task and finish groups to work on decisions, with the number of these per council ranging from none to 18
---
Shadow Conservative local government spokesman Mark Isherwood AM said publishing all expenditure online, as happens in Monmouthshire, made scrutiny by councillors and the public easier.
"Scrutiny is not just the role of opposition councillors, but the duty of all elected members but the easiest way to improve scrutiny is through greater transparency," he said.