More Labour women only shortlists for general election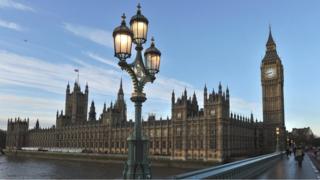 Labour is to choose two more candidates for Wales for next May's general election using all-women shortlists.
Its Swansea East and Cynon Valley selections, where sitting Labour MPs Sian James and Ann Clwyd are standing down, will be from female only lists.
Six Labour candidates in Wales for the poll have already been chosen that way.
It means at least half of its 18 new candidates in 2015 will be women, with Montgomeryshire still to be selected, after Cynon Valley and Swansea East.
Four existing female Welsh Labour MPs are due to stand again next year, meaning the party should have women standing in either 13 or 14 of the 40 parliamentary constituencies in Wales.
All-women shortlists have so far been applied in Aberconwy, Cardiff Central, Cardiff North, the Carmarthen West and South Pembrokeshire constituency, Monmouth and Gower.
The decision to extend the use of all-women shortlists was taken by a sub-committee of Labour's National Executive Committee, the party's ruling body, following discussions with the local parties involved.
Bitter dispute
A Welsh Labour spokesman said it had a "proud record" of increasing diversity in politics.
He said: "Labour lead the way on female representation with more women MPs, AMs and councillors than any other party and we will continue to do so.
"That Plaid Cymru and the Conservatives have no women members of parliament in Wales and the Lib Dems have just one is a terrible shame."
In March, the Welsh Labour conference voted unanimously to aim to make half its candidates for winnable seats women at the 2017 council elections
But the party stressed it would not impose all-women shortlists where a sitting male councillor wanted to stand again.
The conference also endorsed women only shortlists "as the single most effective measure to ensure the continued fair representation of women".
There was a bitter dispute over all-women shortlists within the party in Blaenau Gwent at the 2005 general election.
The Labour AM Peter Law stood as an independent and overturned a 19,000 Labour majority.
The party later apologised for over-riding local wishes.
'Brightest'
A Conservative spokeswoman said: "We encourage selection of candidates on merit and we encourage as many women as possible to apply."
A Plaid Cymru source said: "As a party we are proud to select and elect the brightest and best of all walks of life to represent the people of Wales, including Liz Saville-Roberts, our candidate for Dwyfor Meirionydd in next year's Westminster election."
The Welsh Liberal Democrats said they had a "proud record" on female representation, as the first party in Wales to select a female leader and currently "the highest proportion of women councillors".
They added: "However, we recognise that more must be done to encourage not just more women to get involved with politics, but also minority groups that are currently vastly under represented in all parties across the political spectrum."