Wales could have 11 women MPs at election, reform group says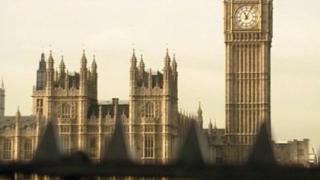 The number of women MPs elected from Wales could rise from seven to 11 next year, a campaign group predicts.
The Electoral Reform Society (ERS) said the number of Welsh women MPs may even reach 14 at the 2015 general election.
In a worst-case scenario, it would stay at seven of the possible 40, it said.
A member of the assembly's equalities and communities committee told BBC Wales' Sunday Politics it was time to consider legislation to boost the number of women candidates in politics.
The ERS predictions are based on opinion polls and the number of male and female candidates chosen so far by the political parties.
On current trends, the society said it would take until 2030 for Wales to have an equal number of male and female MPs.
Legislating
ERS Wales director Stephen Brooks said: "Wales had got a bad historic record on sending women from Wales to Westminster.
"Up until 1997 we only ever had one female MP at a time."
Although the assembly has had an equal number of men and women in the past, there are currently 25 female AMs and 35 male.
Plaid Cymru AM Jocelyn Davies, who sits on the assembly committee, said: "I'm firmly coming round to the idea that maybe we should be thinking about legislating on this.
"If you had a PR [proportional representation] system then you can, and I know that other countries have done that.
"In Spain for example, the party lists, no one gender can have more than 60% of places on it."