Home school register is dropped after parents' backlash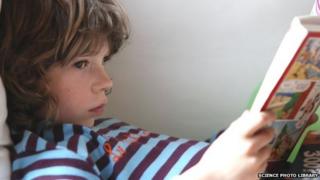 Plans to make the parents of home-schooled children join an official register in Wales have been dropped, following a backlash from parents.
Opponents said the proposals, put on hold in December 2012, amounted to a licensing scheme for home educators.
Under the plans, parents would have needed to apply to join the register and the quality of the environment and education would have been assessed.
Welsh ministers will issue guidance on home schooling to councils instead.
The Conservatives said the decision by Education Minister Huw Lewis was a "welcome U-turn".
Mr Lewis made the announcement in a written answer on Tuesday, following a consultation that had revealed a "clear divide in opinion".
He said most home-educating parents, children and young people and organisations representing the families were "strongly opposed" to any form of legislation.
'Nanny state'
But the minister said the majority of local authorities and children's organisations believed legislation was "absolutely necessary to ensure home-educated children were receiving a suitable education".
He said: "Having carefully considered the consultation responses from all stakeholders, I have decided not to legislate for a compulsory registration and monitoring scheme during the current assembly term.
"I have, however, asked my officials to develop non-statutory guidance on home education by May 2015 to assist LAs (local authorities) with supporting their home-educating families, and to help create a more consistent approach to how LAs engage with their home-educating communities."
Shadow Education Minister Angela Burns said she was "pleased that ministers listened to the views of the many parents who make an informed decision to educate their children at home".
"It is the role of parents to decide what is best for their children, not Labour's big nanny state and it would have been wrong to penalise good parents who favour home education," she said.
"I hope that this non-statutory approach will help improve support for home educators without interfering in their family life."