Neknominate drinking game warning to pupils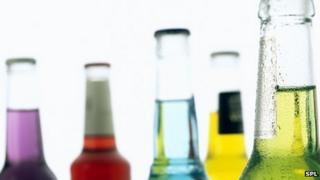 Teachers are to be given advice on how to warn children about the dangers of the Neknominate drinking game following a spate of deaths.
Education Minister Huw Lewis pledged action in a letter to Mid and West Wales AM Rebecca Evans, who wrote to him after hearing reports that 10-year-olds were playing the game.
People film themselves drinking alcohol and then nominate the next person.
Ms Evans said peer-pressure and one-upmanship was a "lethal combination".
"Drinking games are no new thing," she said.
"They have always been hazardous, but Neknominate is leading to increasingly extreme and elaborate drinking challenges."
Mr Lewis told her: "I am fully supportive of raising the awareness and in order to ensure a coherent message is given I have asked my officials, in consultation with colleagues in Health and Social Services Department and other organisations such as Alcohol Concern Cymru, to consider appropriate age specific advice/materials that may be available to support teachers in raising awareness.
"Once this has been established, I will ensure information is released via our education communication channels."
The death of Stephen Brookes, 29, from Cardiff last month is believed to be linked to the Neknominate drinking game.
South Wales Police confirmed they had received information about the drinking game as part of their investigation.