Public Policy Institute for Wales set up to improve public services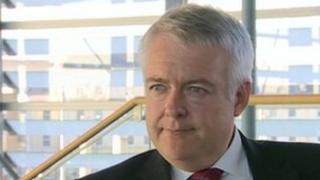 A team of academics and researchers is being set up to give ministers fresh ideas on how to improve Wales' public services.
They will form part of the Public Policy Institute for Wales (PPIW) which is being launched at a cost of up to £450,000 over three years.
It will give Welsh government ministers access to independent experts from Wales, the UK and beyond.
First Minister Carwyn Jones said it was crucial to get more from public money.
"We know that budgets are being squeezed and we need to be prepared for the effects this will have.
"The PPIW offers a wide range of experience and expertise to challenge, inform and provide fresh thinking so that we as a government can better identify priorities, create robust policy and most importantly deliver for the people of Wales."
Cardiff University has been appointed to run the institute.
Ministers are able to request the PPIW to consider and provide advice on a wide range of cross-departmental issues.
Prof Steve Martin, director of the PPIW, added: "It reflects the growing recognition, in Wales and around the world, that evidence and knowledge derived from research can play an important part in helping to improve policy decisions."