Inward investment needs 'clever' approach, say Welsh Tories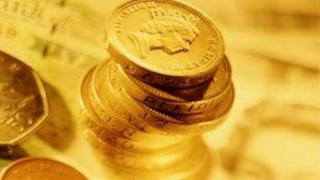 Foreign investment in Wales could be boosted by a "clever" approach, the Conservatives have said.
A privately-run Investment Council is part of plans the party is launching to attract overseas companies to Wales.
Conservatives said Wales' UK inward investment share was 4%, compared to its 15% peak in the 1980s and 90s.
But the Welsh Labour government said a 191% increase in foreign investment in Wales last year showed their current approach was working.
Other Conservative proposals include "comprehensive aftercare" for firms once they come to Wales to ensure they stay.
The new organisation would have some similarities to the former Welsh Development Agency (WDA), a government-owned body wound up in 2006 in the so-called "bonfire of the quangos".
However, a Conservative source stressed the new organisation would be rooted in the private sector and be "fit for the twenty-first century".
The aftercare programme would also be "delivered in partnership with the private sector", with Welsh ministers being set "ambitious" inward investment targets.
'Long-term success'
Welsh Conservative leader Andrew RT Davies will launch the Destination Cymru proposals in Cardiff docks on Thursday.
He stressed it was about "being clever" with inward investment.
"When foreign investors come to Wales - they must stay in Wales," he said.
"Initial successes are pointless without a clear emphasis on supporting companies when they arrive and ensuring long-term success.
"A Welsh Conservative government would properly utilise the private sector, publish targets, and make the real changes needed to boost the Welsh economy.
"Destination Cymru is the latest in a long line of innovative and detailed Welsh Conservative policies that continue to provide constructive alternatives and a real opportunity for Labour to take this strategy forward."
'Reinvestment'
A Welsh government spokesperson said: "The fact that inward investment to Wales increased by 191% last year, compared to a 10% rise in England, clearly demonstrates that our approach is working.
"We already have a two-pronged aftercare programme for supporting inward investors in Wales through dedicated relationship managers.
"The sector approach ensures companies coming to Wales are supported by teams who have considerable knowledge of their specific sectors.
"In addition, we work closely with key inward investors, such as Sony, Tata, Airbus, Ford and Toyota, through the anchor company programme and seen considerable reinvestment from these companies in Wales."
Meanwhile Plaid Cymru points to Conservatives in the UK government promising a referendum on leaving the European Union as a more serious issue.
MEP Jill Evans said: "The biggest threat to inward investment in this country is the prospect of Wales being dragged out of the European Union.
"The Party of Wales is committed to a rebalanced economy that embraces indigenous small and medium-sized enterprises alongside a healthy foreign investment sector."