A tough choice: Downing Street or Olympic gold?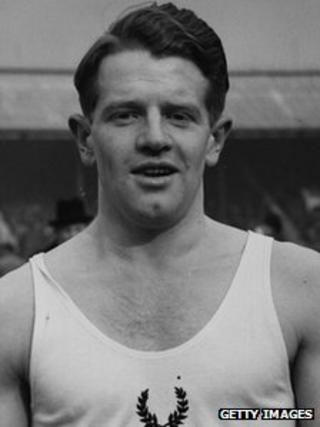 Which would you rather be? Prime minister or Olympic medallist?
Few, of course, have the choice, although some get closer than most of us. Sir Chris Chataway, who has died at the age of 82, was one of them: an Olympian who became an MP and minister. He also fitted careers in broadcasting and business.
I was too young to see him run but lucky enough to interview him less than two years ago. His bookshelves bore two trophies - the first Sports Personality of the Year trophy and, just a few years later, a similar award for his work in television news.
He was modest about his remarkable achievements, attributing his Sports Personality award (in the year Roger Bannister broke the four-minute mile) to the fact his best race happened to be on TV in a single-channel world.
If you're interested in Chataway's sporting life, you can download a fascinating interview with him on the Marathon Talk podcast website.
Those of us who can only dream of sporting glory are sometimes surprised that top sportspeople tend to put their on-field achievements in perspective. Chataway took his sport seriously so which would he choose? Government or glory? "I would have chosen Number 10," he told me with a chuckle. "I was less likely to get to Number 10 than I was to have a gold medal at the Olympics".
Chataway was a boyhood hero to the Montgomeryshire MP, Glyn Davies, who recalls him visiting Welshpool as schools minister (in the pre-old Welsh Office says). I asked Mr Davies the same government-or-glory question. "I would have given a different answer," he said. "Or played open side for Wales. Or played squash at Welsh level."