Finance committee's mystery over enterprise zones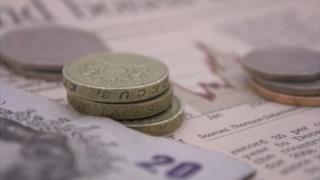 There is a lot depending on Wales' enterprise zones so how concerning is it that the assembly's finance committee has said in a report today that there's an air of mystery about them?
Wales has seven zones and unlike in England where they accommodate all types of businesses, the Welsh ones are not only focused on geographical areas but on particular sectors as well.
Here's a reminder: Cardiff City centre is for financial services, Cardiff Airport and St Athan is for aviation, Blaenau Gwent and Deeside are for advanced manufacturing, the Haven Waterway in Pembrokeshire, Anglesey and Snowdonia are for energy.
They offer a variety of tax breaks to companies looking to expand.
Wales had one of the first enterprise zones in Swansea in the 1980s. The big criticism was that it simply led to companies relocating from one area to another of the city, rather than actually leading to genuine job creation.
Times have changed but they're back in fashion.
When I've spoken to business leaders in the past about the Economy Minister Edwina Hart's Welsh version of enterprise zones, the concern some of them have is that they are too prescriptive.
The argument goes that it's difficult enough as it is to create jobs so why should the Welsh government specify exactly what type of job should be created in a particular area.
That said there is an advantage in trying to build a cluster of companies with shared business interests.
Within the seven, there are some more likely to succeed than others. I'd say Cardiff's financial services zone and Deeside's manufacturing zone are most likely to succeed because they already have a track record.
The new battleground in inward investment appears to be financial services companies relocating out of London so there's plenty of focus on Cardiff as it competes against cities like Leeds, Glasgow and Belfast.
So what do we make of what the assembly's finance committee had to say?
The committee was told that all seven enterprise zones have strategic objectives, but not what they are. It was told they have bid for investment, but not exactly what they have bid for, and that they will be expected to deliver results, but not how that success will be measured.
Sorry to use a cliché but the proof will be in the pudding for enterprise zones.
Opposition parties at the assembly have tried to use an apparent lack of progress on them to try to criticise the Welsh government.
But it's probably too early to come to any definitive conclusions. Comparisons with England are difficult because probably like in Wales, there will be some that perform better than others.
And to bring things round a full circle, I suspect many of the debates on the success or lack of success with the zones in future years will come down to whether they genuinely created jobs or simply led to displacement, that is to say they tempted companies to move in from other parts of Wales.