Welsh government budget 'toughest since devolution'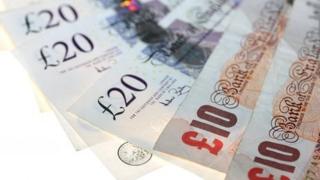 Public services are braced for spending cuts as the Welsh government publishes its budget on Tuesday.
Local councils have already been warned they will be exposed to more cuts than in previous years.
A Welsh government source said ministers were preparing to deliver "the toughest budget since devolution".
However, BBC Wales understands a budget deal with the opposition could be announced as early as Tuesday.
Without an overall majority in the assembly, Labour will need an agreement from the opposition to approve its spending plans, worth about £15bn.
John Rae, director of resources with the Welsh Local Government Association, said: "We estimate we are facing cuts of around 4% after the local government minister warned us we'd be looking at English-style reductions."
Speaking on BBC Radio Wales, he said there had been "a level of protection" to local government in Wales, and a study had shown that until now councils in Wales probably had taken "half the cut that councils in England had faced".
He added that all the councils in Wales had their own priorities, but services in "discretionary areas" such as leisure, culture, planning, libraries, highways, street lights and economic development would be affected.
The Conservatives have previously criticised Labour for not protecting the health budget against inflation.
Spending on the NHS has been frozen in recent years - meaning it has been cut in real terms after taking account of inflation.
A review of the health budget was carried out over the summer.
Speaking ahead of the draft budget, shadow finance minister Paul Davies AM criticised the situation in the NHS in Wales where "patients are routinely waiting over four hours to be seen in A&E".
He added: "For the sake of our NHS, Carwyn Jones must use this draft budget to reverse Labour's damaging health cuts."
In the last two years, Labour has done separate budget deals with Plaid Cymru and the Liberal Democrats.
This year, Plaid and the Lib Dems have joined forces to negotiate a deal with the government.
An assessment by the Institute for Fiscal Studies think-tank said the UK government's block grant to Wales in 2013/14 would be around 9.4% smaller in real terms than it was in 2010/11.
More cuts announced for the two years after that would take the reduction to 12.2%.