Council fears services could be 'decimated' by cuts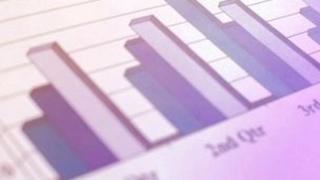 A council fears its services could be "decimated" by spending cuts it says it is being forced to impose.
Rhondda Cynon Taf council is reviewing all services to bridge an expected £56m budget shortfall over four years.
Labour council leader Anthony Christopher blamed "ruthless austerity measures" imposed by UK ministers.
The UK government said it had taken the "tough decisions" needed after a "massive failure of economic policy in the previous decade".
Mr Christopher described the financial outlook as the bleakest he had faced in 25 years in local government.
A letter to the authority's staff from Mr Christopher and council chief executive Keith Griffiths also warned that the budget shortfall may "rise significantly as the austerity measures are predicted to bite even harder".
"So severe are the cuts being imposed on public sector funding by the UK government, we are faced with making some unprecedented and difficult decisions," the council leader said in a separate statement.
"I very much fear that just as Thatcher decimated our nationalised industries locally in the 1980s, the same effect is going to be felt on our public services locally because of the ruthless austerity measures being imposed by the UK government."
'Drastic savings'
Mr Christopher said Rhondda Cynon Taf was providing many services "above the level offered by other local authorities in Wales".
"With the need to make such drastic savings, we will need to review all services and agree proposals that are reasonable, sustainable and equitable across our area," he said.
He said the council would do all it could to avoid compulsory redundancies, but warned it was "impossible" to rule them out.
Over the summer the body representing all 22 councils in Wales, the Welsh Local Government Association, suggested lottery fund rules should be changed to shore up public services facing cuts.
Until now Welsh councils have experienced less severe cuts in their funding than English authorities.
But Welsh Local Government Minister Lesley Griffiths said in June she was no longer able to give council budgets "relative protection" due to reductions in the funding the Cardiff administration received from the UK Treasury.
'Disastrous'
The UK government said in a statement: "We are dealing with the record budget deficit that we inherited which, because of our actions, has now fallen by a third since its peak.
"We know that times have been tough but we have been determined to tackle the economic problems we inherited head on, and now as a consequence the economy is turning a corner.
"The alternative to the action we took would have been a return to higher borrowing, more debt, rising interest rates and higher taxation, all of which would have been disastrous for the people of this country, Rhondda Cynon Taf included."