New Act of Union would strengthen UK, says Fabricant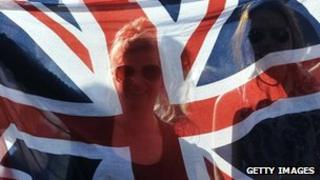 A senior Conservative MP says a new Act of Union giving the four UK nations equal powers would strengthen the country.
Tory vice-chairman Michael Fabricant told BBC Radio Wales that Westminster would still be responsible for matters like defence and foreign affairs.
His call comes ahead of Scotland's independence referendum next year.
Wales' First Minister Carwyn Jones has already said constitutional reforms should include all the nations.
Mr Fabricant, whose Lichfield constituency in Staffordshire is regarded as "middle England", said: "I think in a generation from now there will be more calls for independence for Scotland and, indeed, independence for Wales.
"I think this will continue until we have proper symmetry between all the four nations."
'Different decisions'
He said Northern Ireland, Wales and Scotland currently have different areas and levels of responsibility, claiming it was time to give "equal powers to each nation", including England.
"If it means you have different decisions being made by their elective bodies then so be it - that is devolution."
The MP said that if Scotland received more powers after its referendum then the same should be given to the other nations.
It was the 1707 Act of Union between England and Scotland which created the United Kingdom.
On 18 September, 2014, the people of Scotland will be asked to vote on whether it should be an independent country.
In a speech last year, Wales' First Minister Carwyn Jones said he wanted "the Union to flourish, and Wales to play a dynamic role in it", adding that "for this to happen, the structures of the UK must adapt to the changing identities and aspirations of its citizens."
The Silk Commission set up by the UK government will publish a report next spring looking at the Welsh assembly's powers.
Its first report said the Welsh government should have some tax-varying powers.
The second part of its work is considering whether there should be other changes to the devolution settlement.
Mr Fabricant said although a Westminster government could rule on central issues such as defence and foreign policy, he added: "you can't have this asymmetry with the four nations ... they should have equal powers".
"It's going to have to be if we are to see a United Kingdom like the United States which has endured over many years."