Councils urged to allow blogging from meetings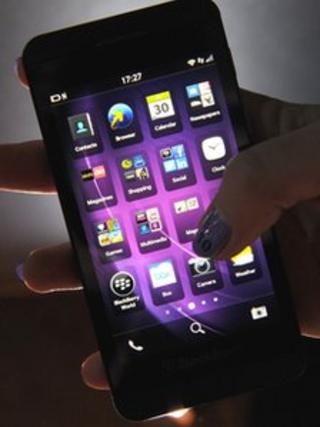 All Welsh councils have been urged to consider allowing filming and blogging from their meetings.
Local Government Minister Lesley Griffiths said social media was "an excellent tool which should be embraced".
She visited Carmarthenshire council to see its webcasting system, which allows its meetings to be shown online.
In 2011 the council was involved in a row with a woman who was arrested after she refused to stop filming a meeting.
Carmarthenshire is the third Welsh council to show its meetings online.
Cardiff and Powys also stream meetings while Torfaen and Pembrokeshire will do so from next month.
'More accessible'
The Welsh government says 20 of the 22 county councils in Wales now allow blogging and tweeting from public galleries, and the other two have still to develop their policies.
Two also allow members of the public to film meetings.
"Social media is an evolving world and an excellent tool which should be embraced," Mrs Griffiths said.
"There is no legislative barrier to councillors or the public using social media or filming during council meetings.
"Allowing filming and blogging is a matter for each local authority to decide for itself but I urge all councils to give this matter serious consideration."
The Welsh government has given each council £40,000 to make proceedings "more accessible to the public" and also to allow councillors to take part in meetings when they cannot attend in person.
In 2011, a row was sparked when blogger Jacqui Thompson was removed from a Carmarthenshire council meeting and arrested after refusing to stop filming.
In March this year, she tried to sue council chief executive Mark James after taking action following a letter responding to criticism of Carmarthenshire council.
But the High Court dismissed her claim and ordered her to pay £25,000 in damages to Mr James.
Last week, the local government secretary for England Eric Pickles re-ignited a separate row with Welsh ministers over councils opening up meetings for bloggers to report and film.
Mr Pickles challenged English councils to open up planning committees but also took a swipe at the Welsh government for "rebuffing" the idea.
A Welsh government source said attacks by Mr Pickles had become tedious.