ONS says Welsh households have lowest debts in Britain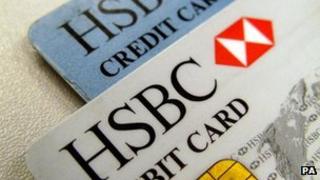 Homes in Wales have the lowest level of debt of anywhere in Britain, according to a survey by the Office for National Statistics (ONS).
It found the median - the mid point - owed by Welsh households was £2,000 in 2008/10.
By comparison, the median financial liability for households in the south-east of England was £4,200.
In 2008/10, households in Britain had liabilities of an estimated £94.7bn - a 10.3% increase from 2006/08.
The British median was £3,200 - up from £2,800 two years earlier.
The ONS says financial liabilities include credit and store cards that are not settled each month, overdrafts and fixed-term loans
More than half (51.0%) of households across Britain had some financial debt compared with 49.9% in 2006/08.
The percentage of households in Wales with debts (45.7%) was the second lowest, behind Scotland.
Across Britain, the survey found that homes with the biggest debt burden were those where the head of the household was aged 25 to 34.