'Irrational' animal rule hitting Welsh farmers claim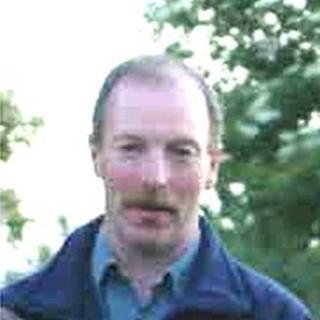 A farming union claims an obscure rule on common grazing land in Wales means some farmers are facing fines for moving animals on their own farms.
The Farmers' Union of Wales (FUW) says its Denbighshire chairman faces a penalty for sheep movements in fields only used by him - and within his farm.
The rule requires farmers to record movements of animals between their holding and common land.
But the Welsh government said exemptions were available.
Farmers could apply for an exemption where a holding shared a border with part of a registered common, said a spokesperson.
The FUW said the regulation being imposed on its members was "utterly ridiculous and irrational".
The CL99 land rule is supposed to cover any area of land that might have been used to graze animals from different farms, to ensure a record of those movements is kept in the event of a disease outbreak or other animal welfare issues.
The farming union said that while the law was drafted with large areas of unfenced shared grazing in mind, many Welsh farms include normal fields registered as common land.
In other cases, the FUW said a field may be registered as common land because of a mapping error, it is not actually shared grazing land.
According to union officials, in the past, the rule was not enforced in such cases. However, the FUW says there now appears to be a change in the policy, highlighted by their Denbighshire chairman, Arthur Roberts.
He was forced to appeal against a penalty imposed by the Welsh government that hit payment grants.
He was partially successful - but has been told that he still should have registered links with a patch of common ground that sits within his farm.
"The fields on this farm are no different to those on any other except that part of the land is registered as common land for historical reasons," said Mr Roberts, who farms at Hafodty Bach, near Pentrefoelas.
"None of it is shared grazing and the land in question is just a stone's throw from the farmhouse.
"I could not believe it when we were penalised for a change in policy which meant we should have been sat in the field day and night recording the tag numbers of animals as they wondered across an invisible boundary, and reporting these movements to the authorities."
The Welsh government said where a border was shared with common land, farmers could apply for exemptions.
A Welsh government spokesperson said its officials met representatives from the FUW to discuss sheep movement reporting to common land and the established exemption.
"FUW representatives were encouraged to remind their members of the exemption which has been in place since 2008 and publicised in the guidance booklets for sheep keepers issued in 2008 and 2010 as well as in the annual inventory letter."
Penalties had been imposed for failing to report movements when crossing a physical boundary, said the Welsh government.
FUW agricultural policy director Nick Fenwick said the union wanted the issue addressed.
"We have made numerous representations to the Welsh government since March but they are adamant that they will not reverse the policy," said Mr Fenwick.
"We are currently seeking legal advice and have asked for an urgent meeting with the chief vet, but in the meantime farmers should register links with all common land which forms part of their holding.
"It sounds bonkers, but it could be the only way of avoiding penalties."