Council tax benefits: Recalled AMs approve regulations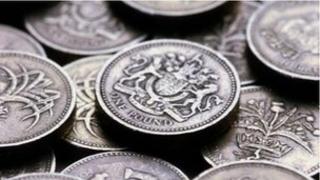 Welsh assembly members have approved regulations on council tax benefit.
AMs were recalled from recess for a one-off meeting after an earlier attempt to rush through the regulations failed.
The UK government is handing over responsibility for the benefit to local councils and devolved administrations.
It has also cut the budget by about 10%, but the Welsh government says it cannot afford the £22m needed to make up for the shortfall.
About 330,000 households in Wales receive means-tested help with their council tax bills.
The budget cut means the amount of benefit that is available will be limited in the next financial year, starting in April.
As a result, benefit recipients will be £67 worse off on average and about 230,000 will have to pay at least some of their council tax bill for the first time.
Regulations had to be passed in time for councils to prepare for the new benefit system.
The Welsh government tried to rush through a vote earlier in the month.
However, the move was blocked by some opposition AMs who accused ministers of tabling hundreds of pages of documents at the last minute.
'Impact on vulnerable'
Speaking in the Senedd, Local Government Minister Carl Sargeant said he was concerned about the impact on the most vulnerable.
He and other Cabinet members had tried to raise the issue in Whitehall "but to no avail", he said.
But Plaid Cymru AM Simon Thomas told him: "The Tories are responsible for these cuts.
"You are responsible for protecting the poorest and most vulnerable in Wales. You have failed to do that."
Conservative AM Janet Finch Saunders said Mr Sargeant had shown "contempt" for the assembly in his earlier attempt to rush through the regulations.
Liberal Democrat AM Peter Black said he was pleased the regulations had passed, "but this whole affair could have been avoided if the Welsh government had given assembly members sufficient time to scrutinise legislation during term time".
Following talks between First Minister Carwyn Jones, Plaid Cymru and the Liberal Democrats, the regulations were nodded through unanimously on Wednesday.
A clause inserted in the regulations means AMs will have an opportunity to revisit the issue before the start of the 2013-14 financial year.