Council tax benefits: Christmas recall for assembly to settle row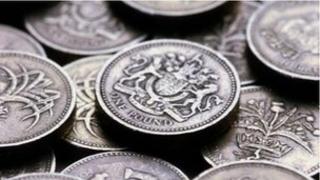 Welsh assembly members will be recalled to Cardiff Bay on 19 December to approve changes to council tax benefit.
About 330,000 households in Wales could lose benefits if the assembly does not approve new regulations.
The Welsh government tried to rush through changes to the benefit system on Wednesday, but was blocked by some opposition AMs.
Members have been told to return to the Senedd chamber to vote on the regulations a second time.
It follows talks between First Minister Carwyn Jones, Plaid Cymru and the Liberal Democrats.
Presiding Officer Rosemary Butler approved the recall after a request from the first minister.
She said: "In deciding to summon the assembly on 19 December, I am seeking to balance the calls for these regulations to be considered as a matter of urgency with the need to provide sufficient time for them to be properly scrutinised."
A committee of AMs is expected to scrutinise the regulations before the full session of the assembly.
Ministers hoped the regulations would be approved at what should have been the assembly's final full meeting of the year on Wednesday.
But some opposition AMs accused Labour of treating the institution with contempt by tabling hundreds of pages of technical documents around 30 minutes before the vote.
There have been recriminations on all sides of the chamber as a result.
In the meantime, there has been a question mark over what will happen to council tax benefit - the most widely-claimed benefit or tax credit in Wales.
Councils cannot start offering rebates in the next financial year, starting in April 2013, until the regulations are approved by the assembly.
The Welsh government blames the tight timetable on a delay in getting information from the Treasury - a claim the Treasury denies.
Even if the regulations are passed, a cut in funding means recipients could lose some of their benefits.