Carwyn Jones authorised Pobol y Cwm badger cull letter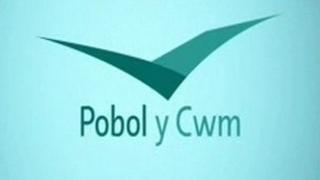 First Minister Carwyn Jones has said he authorised a complaint about a soap opera after a character criticised his government's decision not to cull badgers.
The Welsh government asked Welsh-language channel S4C to pull a repeat episode of Pobol y Cwm.
The repeat was broadcast as planned, despite claims it breached guidelines.
Taking questions in the Senedd, Mr Jones was accused of trying to "censor" the broadcaster.
At first minister's questions, Plaid Cymru AM Simon Thomas asked if he had "taken advantage of the excellent S4C service online Clic in order to view the whole Pobol y Cwm episode before authorising the letter asking them not to repeat the programme".
"Did you actually watch the programme?" he asked.
Mr Jones said he had seen the programme and its script.
"A letter was written by press officers and I authorised that action," he said.
He said the Welsh government was waiting for responses from the BBC - which produces the soap - S4C and the regulator Ofcom.
"There is a public policy issue here that has to be debated," he said.
The Welsh government claimed the episode last Wednesday - seen by 33,000 viewers - broke editorial guidelines and that it had been denied a right of reply.
S4C rejected the complaint and said the programme included a variety of viewpoints.
One of the characters accuses the Welsh government of not having the "backbone" to cull badgers and of not caring about the countryside.
But in another scene, other characters gave an opposing point of view, saying farmers were to blame for the spread of TB in cattle.
Opposition leaders rounded on Mr Jones in the assembly chamber on Tuesday.
Welsh Conservative leader Andrew RT Davies asked if the Welsh government would try to "pull the plug" on Gavin and Stacey if the sitcom couple got stuck on the M4.
Welsh Liberal Democrat leader Kirsty Williams said that on the day of the Leveson report into press standards "you were busy trying to protect your government by censoring a public service broadcaster".