Polls now closed in Cardiff South and Penarth by-election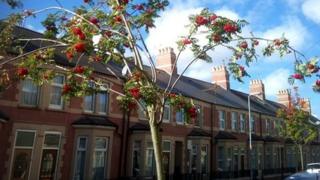 Polls are now closed in the by-election for a new MP for Cardiff South and Penarth.
Its 78,000 voters make it Wales' biggest seat in terms of electors.
There were eight candidates: Labour, Communist, Socialist Labour, Liberal Democrat, Plaid Cymru, Green, Conservative and UKIP.
The seat includes parts of inner-city Cardiff, the heavily redeveloped waterfront of Cardiff Bay and Penarth in the Vale of Glamorgan.
The candidates were:
Stephen Doughty (Labour)
Robert Griffiths (Communist)
Andrew Jordan (Socialist Labour)
Bablin Molik (Liberal Democrat)
Luke Nicholas (Plaid Cymru)
Anthony Slaughter (Green)
Craig Williams (Conservative)
Simon Zeigler (UKIP)