Chief executive named for merged environmental body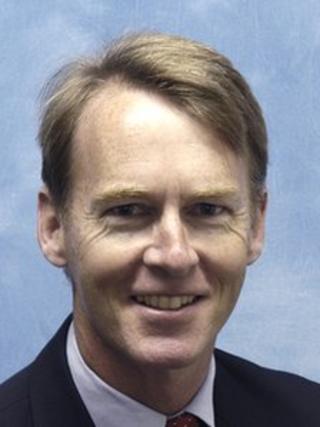 A senior Welsh government official has been appointed to run an agency looking after natural resources.
Emyr Roberts will be the first chief executive of Wales' new environmental management body, which is due to launch next April.
It is being created through a merger of the Countryside Council, Environment Agency and Forestry Commission.
He leaves a high ranking post in the Welsh government as director general for education and skills.
The Welsh government says the single environmental body - which does not yet have a name - will save the taxpayer £158m over 10 years.
Dr Roberts, originally from Anglesey, joined the civil service in 1991 after previously working for the National Farmers' Unions. He takes up his new post on 1 November.
He said: "My priority will be for us to ensure that the environment and natural resources of Wales are sustainably maintained, enhanced and used."
Peter Matthews, the organisation's chairman, said: "He [Dr Roberts] brings a wealth of experience and skills to this important position.
"We have an exciting few months ahead of us as we establish the new body and launch it on 1 April 2013."