Tax powers for Wales: AM warns of cuts if block grants end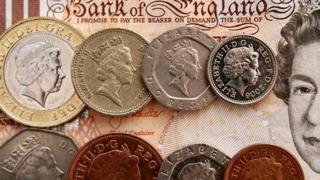 Wales could suffer increased public service cuts if funding by UK government block grant ends, according to a Labour assembly member.
Swansea East AM Mike Hedges said devolution of tax-varying powers to the assembly could trigger cuts greater than those imposed by the UK coalition.
Mr Hedges said block grants provided "certainty of income" to Wales.
The Silk Commission is currently considering whether to recommend devolving taxation powers to Wales.
'Shortfall'
In a pamphlet entitled "How should Wales be funded?" Mr Hedges sets out his opposition to the adoption of tax varying powers in Wales - fearing that setting higher taxes in Wales would lead to an exodus of higher rate taxpayers to England.
"If Wales reduced the rate of income tax there would be a shortfall in tax revenue and subsequent cuts in services," he says in the pamphlet.
"If Wales was allowed to and increased the higher rate of taxation (which I would support on a UK level) then there could well be movement of higher rate taxpayers into England especially in the border areas of Monmouthshire, Powys and North East Wales."
Mr Hedges said the result would be "cuts in expenditure in excess of those being implemented by the Conservative and Liberal Democrat coalition government in Westminster".
The report has been circulated to the Labour group of AMs which is expected to discuss the contents of Mr Hedges pamphlet when they return to business in the Senedd later this month.
Mr Hedges, a former leader of Swansea council, also argues that any varying of the rate of corporation tax in Wales would lead to a shortfall in the Welsh budget.
But he did support the devolution of other taxes including stamp duty, landfill tax, aggregates levy and air passenger duty.
Mr Hedges said that although these taxes raise "relatively small sums of money" they would subsidise the block grant which is calculated using the population-based Barnett Formula - a formula that he says "does not adequately fund the needs of Wales".
First Minister Carwyn Jones has said that the Welsh government could not take on powers over income tax until the issue of what he called underfunding by Westminster was addressed.
The independent Holtham commission set up by the previous Labour/Plaid Cymru coalition government concluded that Wales was losing out on £300m a year because of the Barnett formula.
Another commission, led by former senior civil servant and assembly clerk Sir Paul Silk, is currently considering whether to recommend tax-varying powers for Wales.