David Jones appoints English MP as his "eyes and ears"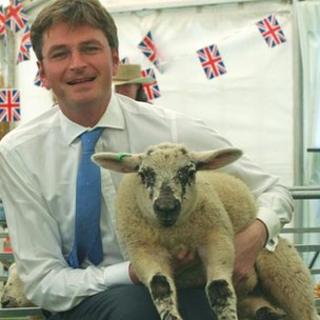 David Jones may be busy today meeting the Queen but he has found time to appoint a new parliamentary aide.
Shrewsbury and Atcham MP Daniel Kawczynski will be the new secretary of state's parliamentary private secretary - his eyes and ears around the Commons.
Mr Kawczynski's own website explains the unpaid role: "The new job will see Daniel carry out the important task of helping the secretary of state to implement and formulate policy, progress legislation through parliament, and interact with the Welsh assembly."
The MP himself said: "While my duties will be predominantly focused on the Welsh Office and supporting David Jones MP and Stephen Crabb MP, the parliamentary under secretary of state at the Wales Office, there are a huge variety of cross-border issues that have a direct impact on Shrewsbury.
"I look forward to leveraging my new position to further highlight my constituents' concerns, especially in areas such as health and transport, as well as doing everything in my power to help promote economic growth."
One or two eyebrows may be raised at the choice of a non-Welsh MP (replacing Montgomeryshire's Glyn Davies) but there are few Welsh Conservatives left who have yet to rebel against their own government.
David Jones is not the first Welsh minister to appoint an English PPS at the Wales or Welsh Office. Sir Wyn Roberts employed, if that is the word, English Tories Derek Conway (then a Shrewsbury MP) and David Tredinnick back in the 1990s.
Mr Kawczynski does have a long-standing interest in Welsh politics, thanks to the location of his constituency. You can read his past views here. As PPSes are not expected to speak on their own departmental subject it may be the last time he chooses to air them publicly.