Prostate cancer drug abiraterone approved for use in Wales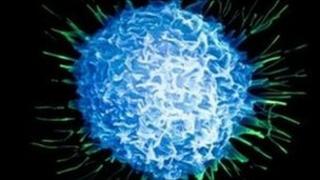 A drug that can extend the life of men with advanced prostate cancer by more than three months has been approved for use in Wales.
Health minister Lesley Griffiths has ratified a decision by the All Wales Medicines Strategy Group (AWMSG) to allow the prescription of abiraterone.
The drug has been provisionally rejected by health watchdog NICE.
The Welsh government said it would take into consideration NICE's final guidance when published.
Prostate cancer is the most common cancer to affect men in the UK.
Around 37,000 men are diagnosed with prostate cancer in the UK each year with nearly a quarter of these cases affecting men aged between 40 and 65.
Over 10,000 men die of prostate cancer each year, making it the second most common cause of cancer deaths in UK men.
Abiraterone has been shown to prolong life in the post-chemotherapy treatment of some men with metastatic prostate cancer.
The UK-discovered drug costs just under £3,000 for one month's supply but has been offered at a undisclosed discounted price to the NHS.
But earlier this month the National Institute for Health and Clinical Excellence (NICE), which approves drugs for NHS use in Wales and England, said its benefits did not justify its cost.
Cancer charities were angered by the decision.
Commenting on the Welsh government's decision, Prof John Wagstaff of the oncology department of Swansea University College of Medicine, said it was "a significant step forward" for patients in Wales.
"Until recently we have had few treatment options available for these patients, so the availability of this medicine goes a long way towards fulfilling an important unmet need," he said.
Prof Wagstaff said that in his experience of using the drug in clinical trials it had both the potential to extend life, and also to improve a patient's quality of life.
"My unit will now be seeking to use this medicine for appropriate patients as soon as possible," he said.
The AWMSG's decision was welcomed by Martin Price of the drug's manufacturers Janssen UK, who said it was "good news" for men with the condition.
The Welsh government confirmed that the AWMSG had approved abiraterone for use in Wales.
But a spokesman added: "However, we are aware that NICE has not yet issued its final guidance and we will consider their evidence when it is published."