Silk Commission calls for views on Welsh funding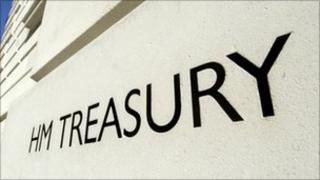 People are being urged to have their say on the way the Welsh government is funded in the future.
There is a month to go before the deadline for submitting evidence to a commission looking at what tax and borrowing powers should be devolved.
It is also looking at how the financial accountability of the Welsh assembly and the Welsh government may be improved.
A series of events to gauge public opinion will be held later in the year.
At present the Welsh government cannot raise taxes and can only spend what it receives through an annual block grant from the Treasury.
The Commission on Devolution in Wales said people can submit evidence via its website.
Chairman Paul Silk said: "I would encourage people across Wales to take this opportunity and make sure their voice is heard on this important issue.
'Packed programme'
"The recommendations we will come up with will have a direct impact on the lives of everyone in Wales and that is why it is so crucial that people use the month ahead to let us know their views."
Mr Silk, a former clerk to the Welsh assembly, is joined by representatives of the four main political parties and two independent members on the commission.
He added: "We want to start a lively debate on what Wales' fiscal future should look like and over the coming months we will be hosting a number of public events across Wales to gauge public opinion.
"The commission has a packed programme for 2012 and is keen to ensure that members of the public have the opportunity to play a direct role in shaping the proposals we come up with."