Axed scholarship scheme Powis's limited success - audit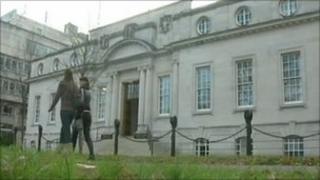 An axed scholarship scheme had only "limited success" in attracting world-class recruits, despite generous funding, a Welsh government audit says.
It says many of the scholars on the Prince of Wales Innovation Scheme (Powis) did not meet the educational criteria expected.
The scheme sought to attract top graduates to work on research projects at companies.
The Welsh government pulled funding from the scheme last month.
The £11m University of Wales (UoW) Powis project focused on hi-tech industries in west Wales and the valleys and was supposed to find the most talented graduates to work in businesses.
An audit investigation by the Welsh government said significant changes to the business plan were not formally submitted for approval and included "revised interpretation of suitable academic quality of scholars, varying from first class honours to no degree in some cases".
The scholarships were among the most generous in the world, worth about £100,000.
The findings, released to Assembly Members in a break with tradition by the Welsh government, raise concerns about the value for money of the project.
'Ineligible funding'
Not complying with the original business plan left "a significant proportion of the scholars and the companies as ineligible for EU funding".
The audit said that failure to act decisively in disallowing ineligible funding risked severe financial penalties for the Welsh government by the European Commission, including the possibility of the whole programme being suspended.
The decision to withdraw funding came as the UoW faced mounting criticism in the wake of a BBC Wales investigation into an alleged student visa scam at colleges offering UoW-validated courses.
On Wednesday, the Liberal Democrats released a leaked report commissioned by the UoW which said the scheme was a success.
The party said the report showed the scheme was delivering value for money and the government's decision to pull funding "verges on the incredulous".