Welsh government launches business rates review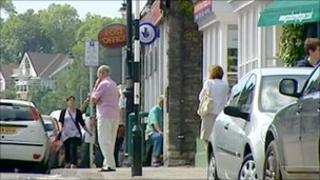 A review of business rates has been launched by the Welsh government.
Prof Brian Morgan of Cardiff Metropolitan University will chair an independent working group to see whether current policy meets the needs of Welsh business.
Enterprise Minister Edwina Hart said she was aware of concerns regarding the potential impact of rates on the sustainability of businesses.
"The review will be short, sharp and robust," said Mrs Hart.
"It is important that we look at all aspects of business rates policy in Wales."
The group will consider policy areas including small business rate relief, empty property rate relief, and rate relief with a view to encouraging economic development.
'Real difference'
It will begin work in November and in the course of the next three to four months will hear and gather evidence from key individuals and organisations across Wales, reporting in draft form by the end of February 2012.
"It is vital that the Welsh government makes the very best use of business rates and other economic levers at its disposal to create the environment for ambitious companies to flourish," said Prof Morgan.
"I am confident that with the Welsh government's support we can make a real difference. "