EU referendum: Monmouth MP David Davies defies Cameron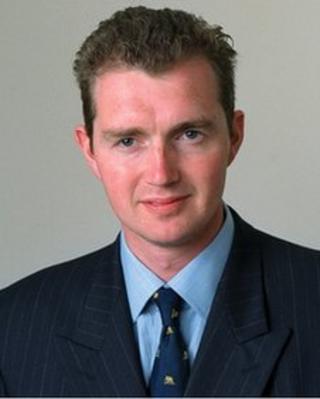 One of the eight Welsh Conservative MPs joined a backbench rebellion of 81 Tories who supported a motion calling for a referendum on EU membership.
Monmouth MP David Davies defied a three-line whip by Prime Minister David Cameron to reject the idea, who said the time was not right.
The motion was defeated by 483 votes to 111, after all Tory, Lib Dem and Labour MPs were instructed to oppose it.
The other seven Welsh Conservatives all voted against the motion.
One of them, Aberconwy MP Guto Bebb, earlier said he would vote to reject the measure, but supported the idea of a referendum following a renegotiation of Britain's membership of the EU.
BBC Wales parliamentary correspondent David Cornock said Mr Davies had probably been "written off as a Eurosceptic" by Conservative whips and did not have a job in the coalition government to lose.
The five-hour Commons debate on the issue was prompted after a petition was signed by more than 100,000 people.
The motion called for a referendum on whether the UK should stay in the EU, leave it or renegotiate its membership.
It was by far the biggest rebellion Mr Cameron has suffered since entering Downing Street in May 2010.
The previous largest Tory rebellion over Europe was in 1993, when 41 MPs defied John Major on the Maastricht Treaty.