Welsh government to focus on jobs in £14bn budget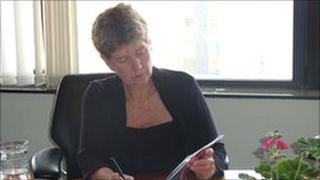 The Welsh government is facing calls from opponents to include more money for education, health and the economy when it unveils its draft budget.
Ministers will outline spending plans worth more than £14bn on Tuesday.
Welsh government sources said the budget would be focused on jobs and growth.
With half the seats in the Welsh assembly, the Labour administration does not have enough votes to pass a budget alone.
The arithmetic in the Senedd chamber could give opposition parties an opportunity to secure some of their spending proposals.
The Welsh government's total revenue and capital budget will fall from £14.537bn this year to £14.528bn in 2012-13.
A source pointed to the financial backdrop, and said the budget was designed to encourage economic growth and support jobs.
Answering AMs' questions before the budget was unveiled, First Minister Carwyn Jones clashed with the leader of the opposition about an additional £40m that Wales will get from Westminster as a result of council tax being frozen in England.
Ministers say the announcement by Chancellor George Osborne on Monday came too late to be included in the draft budget.
They are free to spend the money on what they want, but Conservatives have called for them to follow the UK coalition government and pay for a council tax freeze.
During noisy exchanges in the Senedd, Mr Jones said the move would only save households and average £3 to £5 a month.
The main Conservative call is for increased spending on health, the biggest item of expenditure in the devolved budget.
They said a decision to maintain the current health budget amounted to a real terms cut of £1bn - a charge denied by the Welsh government, which says the Tories would have to impose deeper cuts on other departments to fund their promises on the NHS.
'Ditch cuts'
Tory finance spokesman Paul Davies said: "Having seen the impact of their decision, this budget is an opportunity for Welsh Labour ministers to ditch their planned cuts to the Welsh NHS."
Plaid Cymru wants more spent on economic development, a portfolio that will be hit particularly hard by a cut in capital funding.
Plaid leader Ieuan Wyn Jones, who was deputy first minister and economy minister in the previous coalition government, said: "Unless it really does address the economic difficulty it's going to be quite difficult for us to support a budget like that."
He said freezing council tax in Wales was not a priority, and by failing to talk to opposition parties, it appeared Labour "had not learnt its lesson" from the last time it ran a minority government before the 2007 election.
"They have done the same things, they haven't talked to anybody, they certainly haven't talked to us," Mr Jones said.
The Liberal Democrats have said they will not support the budget unless it contains more funding for schools and skills.
In a break with her party's Westminster coalition partners, Welsh Lib Dem leader Kirsty Williams rejected using extra money to freeze council tax.
The additional £40m should be spent on improving education for the most deprived pupils, she said.
She also called for measures to tackle unemployment and incentives for employers that take on new trainees.
Finance Minister Jane Hutt will make a statement in the Senedd chamber in Cardiff Bay at 15:00 BST.