Google Translate plan for Welsh assembly 'ridiculous'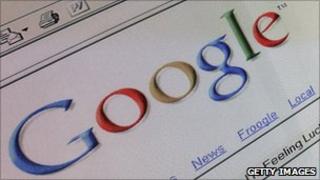 A proposal to produce a bilingual record of the Welsh assembly's debates via Google has been branded "ridiculous" by translators.
Officials have looked into using the Google Translate service when compiling the assembly's record of proceedings in Welsh, and then proofread it.
But the head of an association for professional translators said the idea would not save money.
Assembly officials say they have agreed a fully bilingual record in principle.
The assembly stopped translating members' contributions from English to Welsh during plenary meetings in the Senedd chamber last September.
Welsh-language contributions by AMs are translated into English for the record, but not vice versa.
The Welsh Language Board has accused the Assembly Commission, responsible for day-to-day business in Cardiff Bay, of breaking its language scheme by failing to produce a fully bilingual record of plenary sessions - the assembly's equivalent to parliament's Hansard.
A report to a recent meeting of the Commission says a 5,000-word passage of the record - known in Welsh as the "cofnod" - was uploaded to Google Translate and "quality assured" by a member of staff as part of a pilot exercise.
It estimates the cost of using this method of translation at about £110,000 a year, but notes that Google is planning to withdraw the free service and possibly replacing it with a paid-for service.
'Risky strategy'
Relying on a free application for the record would be "a risky strategy", the report says.
Hiring external translators to turn around a bilingual record in five working days would cost about £240,000 and doing the work in-house would cost an estimated £350,000.
Geraint Wyn Parry, chief executive of the Association of Welsh Translators and Interpreters, said: "It's a ridiculous idea, really that they can even consider translating an official document like this using machine translation that is recognised as having failings.
"The only satisfactory way of producing a Welsh-language cofnod is to use a recognised translator."
He added that although Google Translate could give an idea of what was said, the technology was "nowhere near sufficiently developed to translate official documents".
"I think the general opinion would be it probably would be more efficient to start from scratch," he said.
"There is certainly a place for software in the translation industry.
"But at the moment software such as Google Translate, mechanical translation, is very much in its infancy."
Mr Parry estimated there were about 600 people working in Welsh-English translation in Wales. His organisation has 326 individual members and six corporate members.
In a statement, the Assembly Commission said it had considered the approach it would take "in providing exemplar bilingual services".
"As part of a commitment to develop and innovate the delivery of bilingual services, commissioners agreed in principle that they want to provide a fully bilingual record of proceedings," it said.
Officials were asked to continue to investigate the feasibility and cost of using machine-based translation.
It said: "They (commissioners) agreed that any new arrangement would need to be sustainable in the long term and provided at a reasonable cost. The commission will consider the results of this work early in the autumn."
The commission also agreed to introduce legislation that would put its duties and those of the assembly in relation to bilingual services "on a sound statutory footing". A draft bill is expected to be ready for consideration by AMs by the end of the year.
A spokesperson for the assembly said: "Assembly Commission's exploration of machine based translation is in line with proposal three of the Welsh Language Board's report on an investigation into the National Assembly's Welsh Language Scheme which states that: 'The Board is eager to work with the commission on some of the recommendations of the review of the assembly's bilingual services that involve technology and translation'."