Obituary: Brynle Williams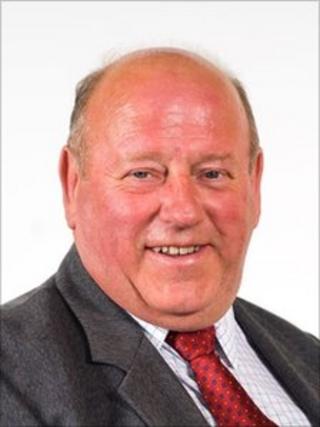 Brynle Williams was one of the assembly's most recognisable members.
But his profile had as much to do with his activities outside the assembly chamber as it did with his work as an elected politician.
He came to prominence during the 2000 fuel protests as one of the leaders of the blockade at the Stanlow oil refinery in Ellesmere Port, Cheshire.
He took a convoy of hauliers and farmers to Britain's largest refinery after a meeting at the cattle mart in St Asaph to discuss rising prices at the pumps.
At its height, hundreds of people joined the week-long protest, sparking blockades at other sites around the country and almost bringing the country to a standstill.
Direct action
Brynle Williams was born in Cilcain, near Mold, Flintshire, in 1949. He leaves a wife, Mary, and two children.
The fuel blockade was not his first experience of direct action. Before the petrol crisis he was a leading campaigner at the protest against the importation of beef at Holyhead.
He was elected to the assembly as a Conservative regional AM for north Wales in 2003 having stood as a candidate in Clwyd West.
He was re-elected in 2007 and appointed as the Tories' shadow rural affairs minister.
Mr Williams was president of the Denbighshire and Flintshire Agricultural Society, chairman of Flintshire County Farmers Union of Wales, and a member of the Royal Welsh Agricultural Council.
He was an expert in Welsh cobs and a member of the council of the Welsh Pony and Cob Society.
During his time in the assembly he carved out a role as a champion of farming and rural affairs.
He may have been known as a politician and as a campaigner who rocked the Labour government of the day, but he reached a lifetime's ambition when he judged the supreme champion at last year's Royal Welsh Show.
After 45 years in which he missed only six shows, it was the "pinnacle" of a career in breeding, showing and judging Welsh Cobs.