Budget: Welsh Secretary Cheryl Gillan enterprise offer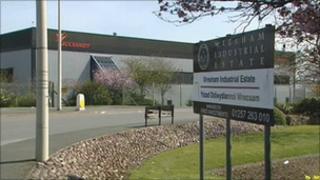 Welsh Secretary Cheryl Gillan has offered to work alongside the Welsh Assembly Government to set up enterprise zones in Wales.
Chancellor George Osborne announced plans for 21 zones in England in Wednesday's budget.
They will enjoy special incentives in a bid to boost economic growth in deprived areas.
The assembly government said it needed more detail to see if the zones might benefit Wales.
Mrs Gillan said she had telephoned First Minister Carwyn Jones to discuss the creation of enterprise zones in Wales.
She said: "With the removal of barriers to business in England, such as burdensome planning regulations, we will work with the Welsh Assembly Government to encourage them to ensure that Wales is not disadvantaged by unnecessary regulation of bureaucracy."
Her message has been echoed by Wales Office Minister David Jones.
Mr Jones told BBC Radio Wales: "One of the biggest challenges that they have got is to consider the impact on the English economy of the new enterprise zones that the chancellor announced yesterday.
"Some of these will be located very close to Wales. There's going to be one in Bristol, there's going to be another one in Birmingham and another one in Liverpool.
"It's now time for the Welsh Assembly Government to step up to the plate and consider how they are going to respond to that challenge because what we don't want to see is Wales being left behind.
"I would hope that they would recognise that they have got to rise to the challenge of enterprise zones."
An assembly government spokesperson said: "The assembly government needs to know more of the detail behind these proposals and how they will relate to its economic development strategy set out in Economic Renewal: A New Direction published last year before taking a view on their appropriateness to Wales.
"This will clearly be an early priority for the incoming assembly government in May."
The Conservative government under Margaret Thatcher established three Enterprise Zones in Wales in the early 1980s, in the lower Swansea Valley, at Delyn in Flintshire and Milford Haven in Pembrokeshire.
The Conservatives have promised to set up the zones if they win power in the assembly election in May.