Public spending formula 'unfair to England and Wales'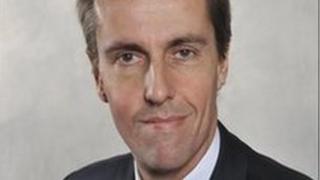 An English Conservative MP says the formula for deciding more than half of all public spending in Wales is unfair to England.
But Andrew Selous, an aide to a Cabinet minister, said a new formula based on need would increase spending in Wales.
He cited free hospital parking and free prescriptions as examples of policies introduced by devolved administrations.
The Welsh Assembly Government says it is short-changed by the population-based Barnett formula.
Mr Selous, the South West Bedfordshire MP, said: "Poor people in England have similar rights and should be treated fairly as well."
He told a Westminster Hall debate that differences in university tuition fees in England, Wales and Scotland had been "the straw that broke the camel's back", adding: "I defy any Scottish or Welsh MP to say that is fair to the English".
But he said the 30-year-old Barnett formula was "busted" and should be replaced by a needs-based formula that would be fairer to England but less generous to the Scots.
In 2009 the Holtham Commission, set up by the Labour-Plaid Cymru coalition assembly government, said the formula risked depriving Wales of £300m a year.
Welsh ministers have called for a new system that takes account of Wales' spending needs.
Wales 'well-funded'
Treasury minister Justine Greening told the debate that Wales was "well-funded" and decisions about spending for health and schools in England effectively protected the assembly government's budget.
She said the UK government would wait to see the outcome of the March referendum on law-making powers before deciding how to respond to points raised by the Holtham Commission.
Vale of Glamorgan Conservative MP Alun Cairns said the previous Labour government should have tackled the issue when in office.
Labour frontbencher Owen Smith said the Barnett formula had had its day.
Plaid Cymru MP Hywel Williams said Welsh schools, hospitals and services were denied their "fair share" by Barnett.