£28m skills boost for businesses in Wales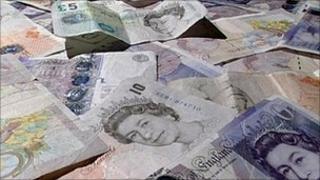 A £28m investment in skills for Welsh businesses is being announced.
The assembly government says it believes leadership and management skills are essential for Welsh firms to compete successfully in the global economy.
Ministers say they hope the investment will unlock talent and innovation.
It comprises £10m from the assembly government, £9.4m from the European Social Fund and approximately £9m from the private sector.
The £28m makes up the second phase of the Enhanced Leadership and Management Skills (ELMS) programme.
The investment will be announced at a business conference at Cardiff's Millennium Stadium, skillscymru.
Deputy Minister for Science, Innovation and Skills Lesley Griffiths said: "It will develop highly motivated, highly competitive individuals and equip them with the strategic skills and inspiration necessary for success to support the growth of the Welsh economy."
The £28m builds on £37m from the EU backed programme announced for West Wales and the valleys last year.
The latest investment will benefit businesses throughout Wales.
Programme benefits
Training providers contracted by the assembly government will deliver specialised strategic training to more than 23,000 people.
The assembly government anticipates that 7,700 businesses - the majority of which are small and medium sized enterprises - will benefit from leadership and management workshops.
The Quay Hotel in Deganwy, Conwy, is one business which has already invested in leadership and management development.
Leisure manager Matthew Jones said: "It is evident that within the following six months increases in revenue and customer satisfaction had been achieved and improved staff retention and stability of the workforce was a direct result of [the] courses."