Welsh students create Arctic ice-rebuilding machines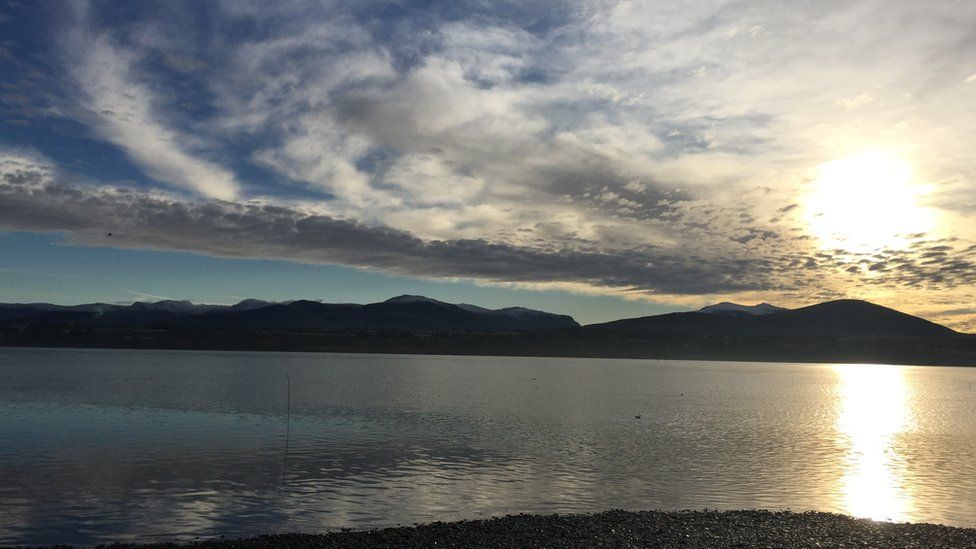 It may be a long way from the Arctic, but students in Wales are trying to reverse icebergs melting and save polar bears.
Students from Bangor University, together with volunteers, have developed ice-rebuilding machines - and have been demonstrating how they work on a beach in Anglesey.
The machines use wind power to pull sea water underneath the ice, freezing it.
One volunteer said: "We no longer need to feel powerless."
Mini versions of the models were shown to the public on Tan-Y-Foel beach on Anglesey on Saturday.
Although the models did not make ice in the Anglesey waters, they showed how wind power could stop Arctic ice blocks melting away.
Volunteers from climate change project SIKU, and Anglesey Sea Zoo, hosted the event which included talks on Arctic conservation.
Founder of SIKU, Nick Penny, said: "A lot of measures try to prevent climate change, but we are trying to fight it.
"What we are trying to do is to go into the start of the melting process, and stop it."
While watching a nature documentary last year, Mr Penny thought of the idea to make machines which reverse the sun's heating affects on the Arctic sea.
He said: "What if you can run [climate change] backwards? Just go back to how it was before, and recreate ice."
Another member of the SIKU project, Dr Keith Beasley, said we "no longer need to feel powerless" about shrinking ice caps and the threat to polar bears.
The SIKU project teamed up with engineering students from Bangor University, and residents of Mynydd Llandygai helped to build the SIKU machines with common materials.
Andrea Perez, 20, a second year Film Studies student at Bangor University who filmed the event, said: "I have an interest in the environmental issues and this is something that I can do to help.
"It's exciting because this can have international impact," she added.
The SIKU climate change volunteers also hosted a competition for engineers from Bangor University to show off their own designs.
The winner received a trophy brought up from the sea by an Anglesey Sea Zoo diver.
Director of Anglesey Zoo, Frankie Hobro said: "We are delighted to have the opportunity to be involved and to raise public awareness of this pioneering and ground-breaking environmental project and want to encourage the public to be involved as well.
"It is fantastic to be involved at this early stage and it is vitally important that these issues are talked about and awareness is raised."
The machines are currently unnamed, but SIKU is looking for sponsors to offer ideas for names.