The Voyage of Dr Dolittle: Anglesey bridge becomes film set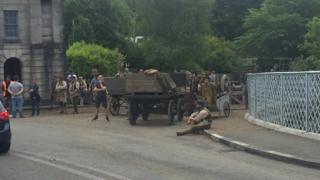 Filmmakers have been on Anglesey shooting a film starring Robert Downey Jr.
Menai Suspension Bridge was partly closed and transformed for The Voyage of Dr Dolittle, also featuring Michael Sheen, Emma Thompson and Antonio Banderas.
A helicopter could be seen taking aerial shots for the upcoming fantasy adventure film.
Traffic was sent over Britannia Bridge and pedestrians stopped from crossing.
But not everyone appreciated seeing the film crew as motorists faced long tailbacks.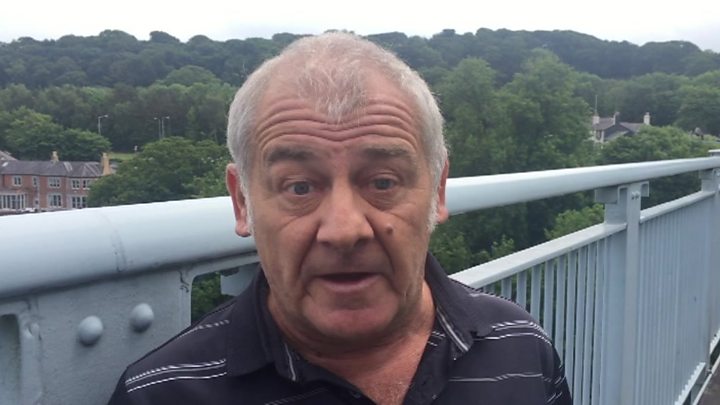 Pedestrians were offered lifts in a minibus when the bridge briefly reopened every 20 minutes in between takes.
One pedestrian said he had been waiting more than an hour to cross.
Steven Owen from Bangor was on his way to Menai Bridge and called the decision to close it a "joke".
As crowds gathered to try and get a glimpse of the Hollywood stars, it was reported that Robert Downey Jr was not on set.
The suspension bridge has now re-opened.
The Voyage of Doctor Dolittle, also starring Selena Gomez, Marion Cotillard and Ralph Fiennes, is due for release next year.