Body washed up on Anglesey exhumed after new evidence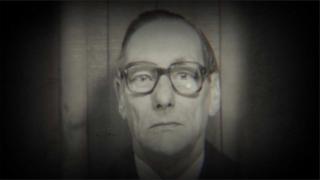 An unidentified body that washed up on an Anglesey beach more than 30 years ago is to be exhumed after a missing man's family said they believe it could be him.
Joseph Dowley, 63, disappeared after leaving Kilkenny, Ireland to get the ferry to Holyhead, Anglesey in 1985.
His family continued looking for clues and discovered evidence that suggests the body could be Mr Dowley's remains.
Judges at the High Court in London have ruled there should be a fresh inquest.
Missing teeth
Lord Justice Holroyde said the new evidence meant there was "a real likelihood" the body would be identified as Mr Dowley.
On Wednesday he told the court the body was found with three long-standing scars on its abdomen and with several missing teeth.
At the time of his disappearance Mr Dowley's estranged wife suggested he had a full set of teeth and it was ruled out that the body could be that of Mr Dowley.
However, the family have continued to search for clues and, after tracking down a woman who lived with Mr Dowley in London, discovered vital new evidence.
The woman told them that at the time of his disappearance, Mr Dowley had several missing teeth.
Medical records also showed he had three surgical scars on his abdomen
Ruling that there should be a new inquest, including "exhumation and examination" of the body, Lord Justice Holroyde said it was "necessary and desirable in the interests of justice".
"His family believe that the remains found so many years ago may well be the remains of Mr Dowley," he said.
"I am satisfied that the evidence now available gives rise to a real likelihood that a body, hitherto unidentified, can now be identified and that the family of Mr Dowley may, after so many years, have at least some comfort."