Beaumaris councillors who resigned lose out at by-election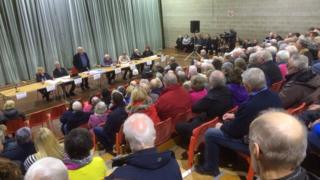 Only two members of an Anglesey town council who resigned en masse have been re-elected following a row over health and safety.
Eight of the 14 councillors on Beaumaris Town Council stepped down after a meeting in December.
Six of them failed to win back their seats at a by-election on Thursday, with the town's former mayor Frank Carr failing to regain his seat.
Alwyn Rowlands, who was re-elected, said it was time "to move forward".
Gwen Evans-Jones was also re-elected to her Beaumaris Central seat with a majority of just one vote.
At the time of the mass resignations, BBC Wales had been told a complaint was made by a councillor against the mace bearer, who was subsequently cleared.
The council refuted allegations that a series of health and safety breaches had taken place, with the authority saying an independent investigation had not found any evidence of breaches.
The town council had continued operating with just six remaining councillors following the upheaval in December.
Frank Carr, who lost his title as mayor when he resigned from the town council, was among those who failed to regain their seats at the by-election.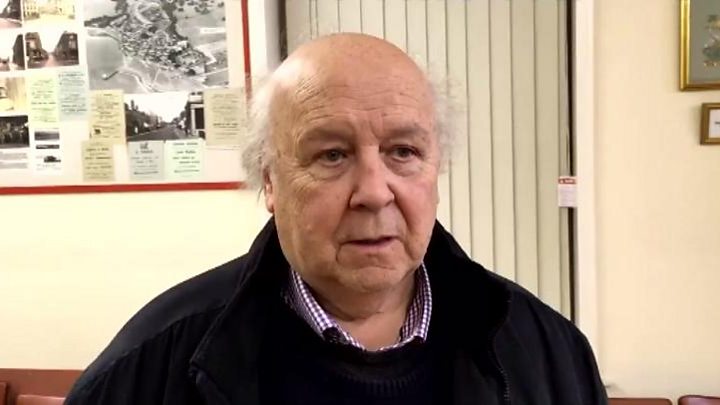 After being re-elected to his Beaumaris West seat, Mr Rowlands said the council needed to meet as soon as possible.
"It's not a case of going back over stony ground but looking at how much of an influence this latest escapade has been on the council and to put matters right," he said.
He added: "It's gone through a bit of an awkward time, but it's onwards and upwards now."
Turnout for the vote was 50 per cent.