Couple and five-year-old rescued from Snowdonia mountain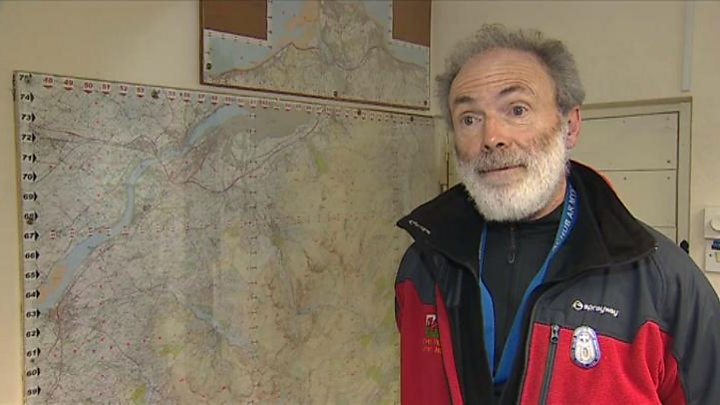 A "poorly equipped" couple with a five-year-old child were airlifted to safety by helicopter after becoming lost in Snowdonia.
The family lost their way in freezing weather and in the dark near the summit of Y Garn mountain on Friday evening.
The coastguard helicopter was called and they were located by using an app used by emergency services.
Rescuers said the couple had been poorly equipped for the conditions.
Ogwen Valley mountain rescue team said the family were taken to their headquarters where they warmed up.
The smartphone app, called Sarloc, was developed six years ago by Russ Hore, a member of the mountain rescue team, and has since been credited with helping to save countless lives.
If anybody is lost, they are told by mountain rescuers how to download the app, which uses GPS to help the team track them down.
It cannot be downloaded beforehand by members of the public.