Holiday coach driver 'silly' for using phone at wheel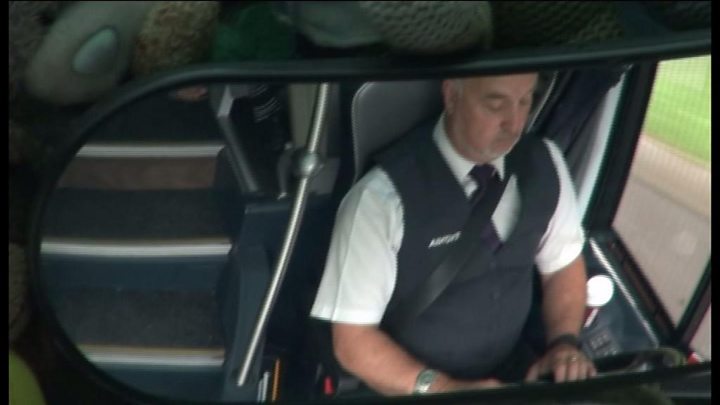 A coach driver who was filmed using his mobile phone while driving passengers through Belgium has admitted to the traffic commissioner he was "silly".
Sean Davies of Colwyn Bay used a phone to check his route during a 10-day trip to Croatia in the summer of 2017.
He told the hearing in Welshpool it was after a confrontation with a passenger who refused to sit down. That passenger then filmed him using his phone.
"I don't deny what I've done is silly and it's regrettable," said Mr Davies.
Traffic commissioner Nick Jones revoked his public transport licence.
Mr Davies, who has since been sacked by his company and no longer works as a driver, said it was a one-off and he normally used his phone to plan routes the night before a trip.
"I very much regret my actions and I'm very embarrassed that I've brought this on the company and the industry," he said.
The hearing heard that there had been no criminal prosecution against Mr Davies because the incident happened outside the UK.
The directors of Arvonia coach company based at Llanrug, near Caernarfon in Gwynedd, were also at the public inquiry to hear whether they would face punishment for failing to ensure drivers were advised about the use of mobile phones.
They were accused of not having a written policy but said drivers were made aware verbally. The company now says a written policy is in place.
The traffic commissioner for Wales accepted the company's request to replace its transport manager.