Snowdonia used for art therapy classes for mental health patients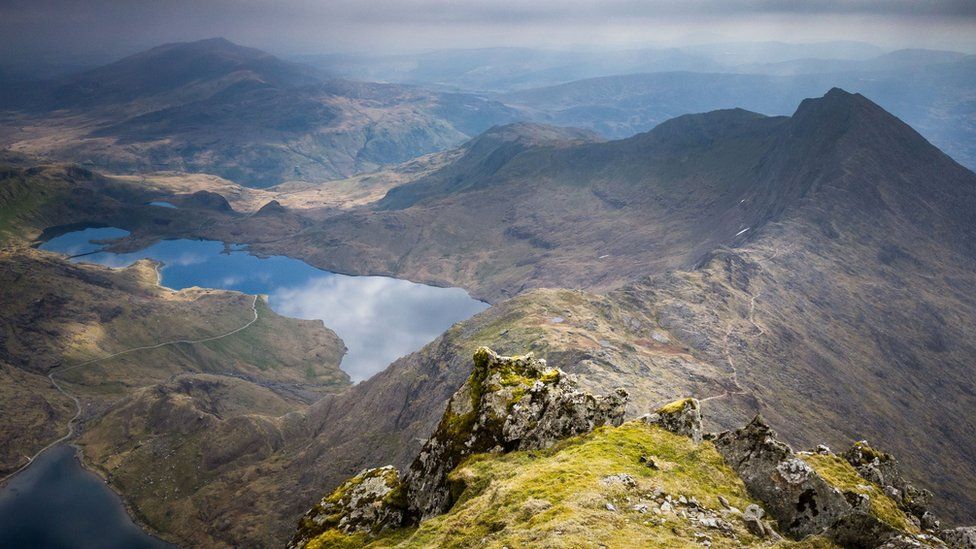 People with complex mental health problems are being taken to the foothills of the Snowdonia National Park for specialist therapy sessions.
Bi-weekly art therapy classes in Moel y Ci Farm, near Glasinfryn, Gwynedd are being put on by Betsi Cadwaladr health board.
Art psychotherapist Pamela Stanley said there was a "growing body of evidence" to support eco therapy.
The setting has been credited with improving the mood of patients.
Betsi Cadwaladr has said the scheme was part of its "ongoing efforts to improve mental health support in the community".
The programme has been designed and run by Ms Stanley, senior art psychotherapist at the health board.
"There is a growing body of evidence demonstrating the value of eco therapy, eco psychology and environmental arts therapy," she said.
"The sessions give service users an opportunity to explore difficulties with other people who have similar problems and this provides a stepping stone towards improved engagement with friends and family.
Some patients of the scheme have commented on the positive benefits of the art therapy classes, saying being outside had helped them think more clearly and enabled them to "put a bit of trust back in people again".
Another commented: "My feelings of loneliness and sadness have now been punctured with some light."