Llanfairfechan Golf Club objections after soiled pants left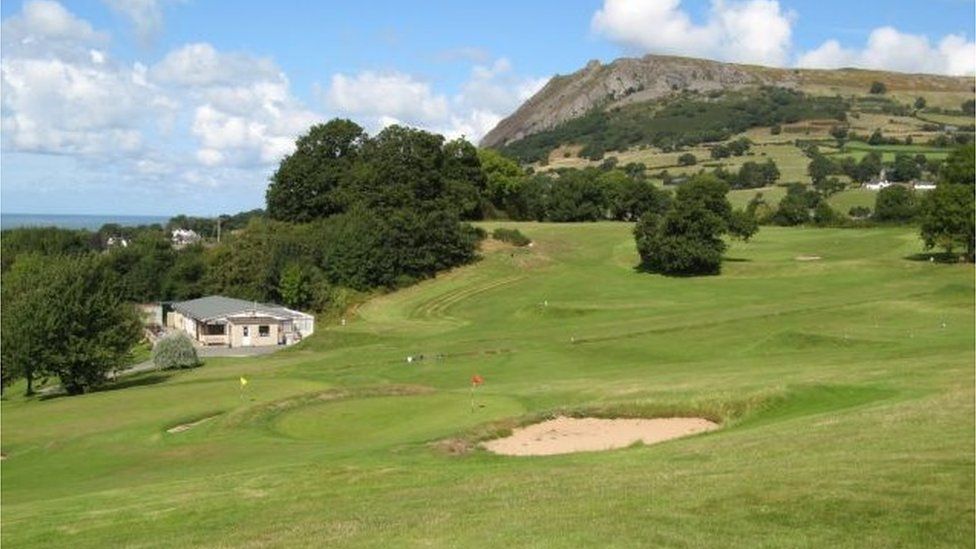 A golf club has been allowed to stay open later, despite soiled underpants being left on a gate post of a nearby home and cars being vandalised.
Conwy council approved the licence, but imposed the restriction all music must end by 00:30 on Fridays and Saturdays.
The club also said it would take steps to mitigate the problems.
Residents wanted the application dismissed by the council's licensing committee but club officials believed extending the current opening hours - 23:00 on Wednesday and Thursdays, midnight on Fridays and 19:00 on Saturday and Sunday - would give it "flexibility" over hosting functions.
Ahead of the meeting, people living nearest the Llanerch Road clubhouse wrote to the local authority outlining concerns.
Susan Ward-Evans, who has lived there for 20 years, said her family had "suffered" when it has been hired for private functions.
She listed incidents including a violent altercation, a garden ornament being stolen and clothes taken from her washing line and strewn around.
"In August there was a function which has to be the noisiest we have encountered," she wrote in a letter.
"Extremely noisy and obviously drunken people most of the evening and into the late night. We awoke to find our gate open and the smell of urine again.
"Then I noticed a glass half full of beer on the roof of my car and my husband's car had the wing mirror broken off."
Another resident, Samah Massalha, said she was concerned about the potential for noise disturbance to go on later into the night and litter left in her garden.
She wrote: "Most disturbingly, we had a pair of soiled underpants left on our fence post after a particularly rowdy night."
The club's management committee apologised to residents for problems and said it would take steps to mitigate issues in light of objections.
These include holding three-monthly meetings to discuss anti-social behaviour, using plastic glasses and employing door staff for the big events.
Supervisor Jean Williams also said it had stopped hosting 18th birthday parties and rejected a request to hold weekly band practice sessions because of noise concerns.
Related Internet Links
The BBC is not responsible for the content of external sites.