Holyhead street blocked by bins during school run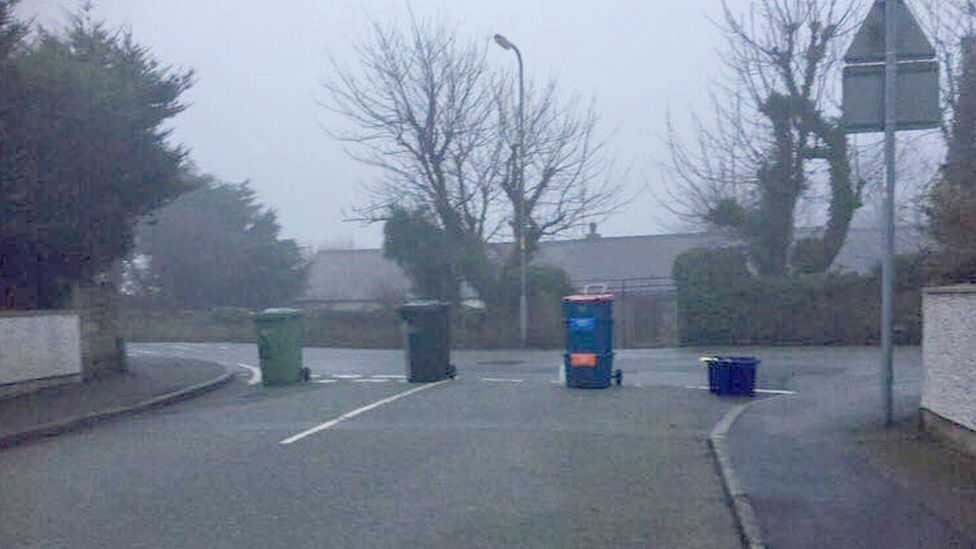 Householders blocked their street with bins after becoming fed up with people using the road to park, drop off and collect children at a nearby school.
Residents have claimed access to about 20 homes can be blocked by pupils' parents even though parking is available at the schools.
Anglesey council told the Daily Post it would liaise with its partners in Holyhead "to improve the situation".
Resident Gemma Whittaker said the road block was a "one off" to highlight concerns.
"If the parents just use the car park provided it would make everything a little safer for everyone," she said.